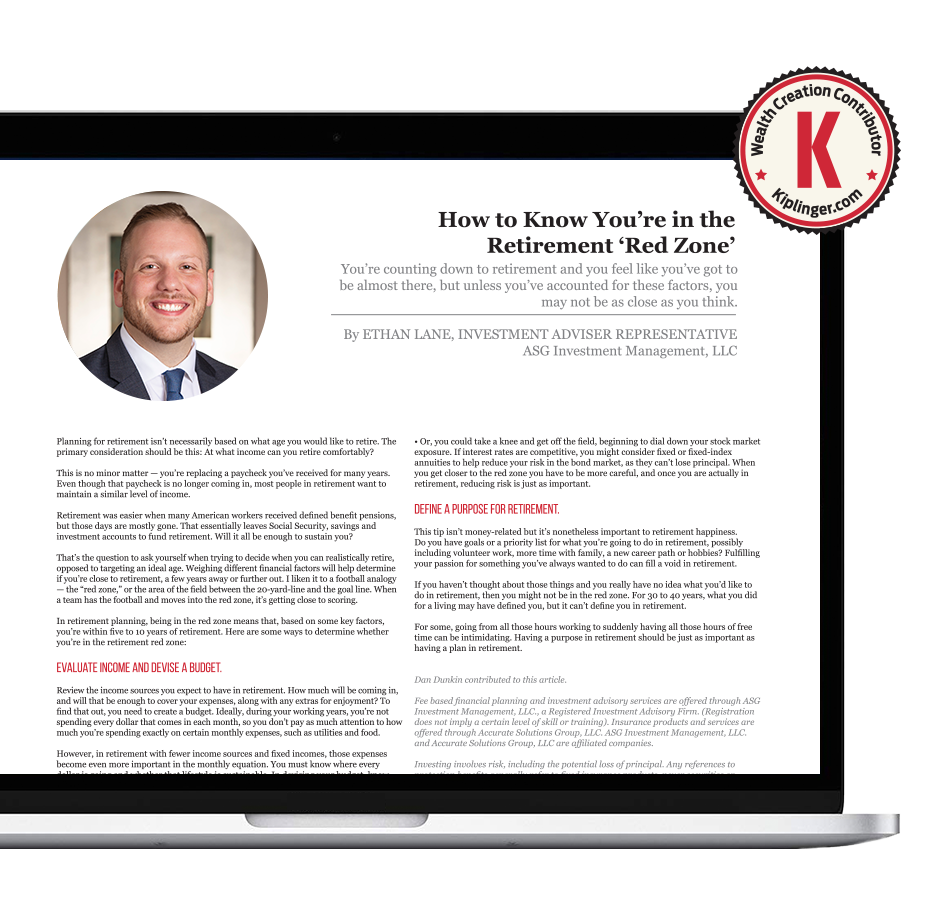 INSTANT DOWNLOAD
Are You in the Retirement 'Red Zone'?
If you're five to 10 years from retirement, learn the four things that can help you decide if you have the money you need, including:
The monthly income you require, over and above fixed expenses.
How much you can afford to spend on health care.
Whether your investments reflect the right balance between risk and reward.

Attend a Live Event
Attend one of our informational seminars to learn more about retirement income strategies, wealth management and more.
Get to Know Our Team
Our mission is to help you retire with the confidence, clarity and independence you deserve.